Expert Solutions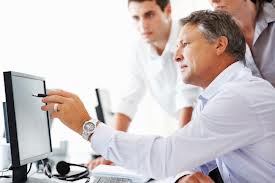 Compressed Air Solutions hosts a perfect mix of knowledge and experience from our sales team and highly qualified in-house Installation and Service Engineers.
We're able to provide you with any kind of turnkey solution you require. Starting with the design of a complete compressed air system, right through to the installation and commissioning. You are assured to receive a total package solution.
Design – Establishing an appropriate design should be the corner-stone of any system. This will involve combining equipment specification; product selection; timely supply; competent installation and a tailormade after sales service package. A cost effective design will reflect the specific requirements of the production process (current and planned), whilst meeting the increasingly important need to be energy efficient. Compressed Air Solutions employs leading edge technology, to ensure that the client has the data necessary to agree on a blueprint, which can be turned into a design to achieve value for money at the time of purchase and throughout the system's life.
Supply- Having identified a need, it is critical to the supply process to be in a position to source products that precisely match this requirement, without having to favour a particular product. Compressed Air Solutions has developed strategic relationships throughout the compressed air industry, facilitating a product truly reflecting our ability to supply and support equipment which connects the specification and solution without compromise
Installation – From the compressor house, through the main distribution system, to the point of use, our installation of plant and pipework is of the highest standard. Using skilled and accredited installation engineers and employing the latest techniques, tools, and products our installations are not only energy efficient and non-corrosive but they look fantastic too.
Service – Controlling maintenance costs, reducing downtime, optimising performance aspirations, Compressed Air Solutions aim to turn into reality by raising the bar for air compressor and ancillary equipment servicing. Keeping systems operating at peak efficiency requires investment in condition monitoring equipment, continuous training and a thorough knowledge of the technology.  Our factory trained service technicians are well equipped in all respects and represent a significant commitment to meeting your needs.
Health and Safety – You can also be assured that your project will be completed in a safe matter. Here at Compressed Air Solutions, we take Health and Safety very seriously.  All of our highly qualified engineers are given regular Health & Safety training. Ensuring that they are all confident in the process of working safely, creating a safe environment for themselves, subcontractors and any other person who may be affected by their actions e.g. members of the public.
To find out more about our most recent projects please check out our library of case studies.